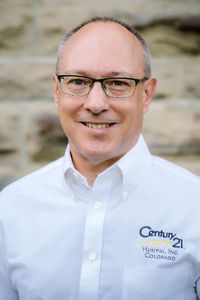 About Gary Clark
I'm a Colorado native, resident of Fort Collins since 1971, and a graduate of Fort Collins High School and Colorado State University. In fact, my entire family still lives in Fort Collins. Over the years, "the Fort" evolved from a sleepy college town of 40,000 people to a bustling, world-class city of 140,000. You wouldn't believe the changes I've seen!
I became a REALTOR® because I'm passionate about real estate and I enjoy helping people. It's an honor when clients place their trust in me; I never take that trust for granted. It motivates me to work hard, and to see my clients fulfill their dreams and goals, and have a great experience.
Prior to becoming a REALTOR®, I was involved in the scuba diving industry. I was President and shareholder in Scuba Schools International, the second-largest diver certification brand in the world (www.divessi.com). I traveled and dove in the Caribbean, Hawaii, and many states. In 2008, I negotiated the sale of SSI to a German buying group.
After leaving the scuba industry, I became involved with Dale Carnegie Training. With proceeds from the sale of SSI, I formed a residential rental property company, called WUM Properties. WUM owns and leases five properties in Fort Collins and Loveland.
When I'm not working with clients, I like to ski, bike, hike, and hunt. I also enjoy the wonderful, live theatres we have in Fort Collins (Openstage, Nonsuch, and Ba Bleu), our many restaurants, our beautiful Old Town, and our great CSU Rams sports teams.
If there's anything I can do to make your life easier, please let me know.